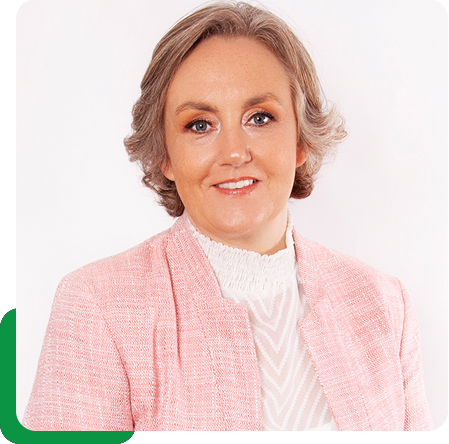 Passionate about Health and Safety
It is said that when you love what you do every day, it is not called work.  Well Linda at Essential Health and Safety Training and Consultancy can most definitely say that as her passion and commitment for her chosen career is unquestionable.  Health and Safety is something Linda exudes and something Linda herself said she was meant to do.  Linda is very fortunate to find herself today working as a Health and Safety Advisor in the industries she herself grew up in.
Linda alongside her team of consultants and trainers work across many industrial sectors ensuring a real life approach to everything they do.  Like Linda, her team are qualified practitioners and trainers noting hands on and on the ground experience in their specific fields of expertise.
Linda believes in giving back when and where she can too.  A very proud member of her local Community First Responder Group, Linda and the team go to the assistance of her fellow community members and assist as best they can until professional assistance arrives. Sponsorship of local and community events is also Linda and the team are involved in on a regular basis.
Linda Gill-Ryan
Managing Director
The management of Health and Safety Compliance and Health and Safety Training is something we at Essential Health and Safety Training and Consultancy can assist you with. We can do this via our onsite contractor option or via our monthly retainer option.  This can then ensure the following for business owners and their teams:
Peace of Mind
There are three very simple reason as to why we manage health and safety in the workplace:
Legal: We have a legal responsibility to manage health and safety
Financial: Hefty penalties can apply for breaches
Moral: The most important of all and the reason why we do what we do at Essential Health and Safety Training and Consultancy
Experience
Finding out what it is that makes an organisations heart beat is what we focus on when working alongside all levels within the organisation. While it is important to meet with the owners and senior management team within the business, working alongside the ground staff, operators, trades persons, service engineers, counter staff, carers and drivers ensures that Linda and the team get a true and accurate vision of the current status of the business from a health and safety culture perspective.
Compliance
Once we have a grasp of the ins and out of the daily activities of the business, a roadmap can be put in place as to guide the client through what exactly can be achieved over the coming weeks and months. Compliance comes in many forms noting the identification of all business activities, cross checking all associated Safe Operating Procedures / Work Instructions, training records and from there ensuring a comprehensive Gap Analysis is actioned. Regular on and off site audits, toolbox talks, training needs analysis, accident prevention protocol are then more of the activities on offer to the client.